Getting to Net Zero National Forum, Washington D.C.
I was fortunate to attend the Getting to Net Zero National Forum in Washington, DC on February 1-3 which was promoted as "A gathering to share perspectives on the growth of zero energy buildings, learn about best practices for successful projects and collaborate on opportunities for zero energy to transform the built environment."
Opportunity for Change
While I found all of the presentations, sessions, and networking informative, broad and deep in content, as well as inspiring, I was particularly struck by the interest, commitment, and seriousness of national and global design, construction, and real estate companies; utilities; governments; and non-profits in making net zero happen now. They see that our culture is at the tipping point of permanent change and in a transition of energy sources for our future. Also they see a significant opportunity in diversifying portfolios, avoiding risk, and being the leaders in what will become the standard practice for the future. Across the board, participants and speakers stated that net zero energy (NZE) buildings are game changers that support and inspire donors, investors, and occupants far beyond the immediate economic benefits.
A driving force and the competitive edge
The New Buildings Institute (NBI), "a driving force for advancing the energy performance of commercial buildings", is also a leader in documenting the growth of NZE buildings. They published the 2015 List of Zero Energy Buildings with 29 verified net zero buildings and over 50 emerging buildings—buildings that are in planning, design, construction, or operation for less than a year so do not yet have one year of verified energy data to show NZE performance. Maclay Architects has two projects that have been verified NZE, The Putney School Field House and the Bosarge Eduction Center at the Coastal Maine Botanical Gardens. From the conference, it was clear that this is not a fringe movement, but in fact, where all real estate is headed—and those at the forefront will gain a competitive edge in this immense, emerging global market. It was interesting to me that the larger players in real estate are even more interested in NZE buildings and projects than smaller players, as they seemed to see the benefit in pursuing a unique and rapidly growing market segment.
Resources and More Information
For more information, visit the NBI website, which offers much valuable information on energy efficiency in general and NZE buildings specifically.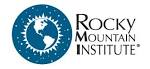 The keynote speaker was Ed Mazria who is the founder and CEO of Architecture 2030, a non-profit research organization promoting planning, policy, and design solutions for low-carbon, resilient built environments worldwide. For more information on Architecture 2030 visit http://www.architecture2030.org.
Amory Lovins and many others from the Rocky Mountain Institute (RMI at rmi.org) also contributed to many sessions of the conference in support of RMI's mission to scale market-based solutions to climate change.